INVITATION
Experience Brussels and Wallonia's best Accessible Tourist Attractions
visit.brussels and Wallonia Belgium Tourism are delighted to invite you to discover Brussels and Wallonia's best accessible attractions and iconic sights on 3 and 4 October.
Join us and be part of this unique experience! Registration: dfa2018@visit.brussels (new window)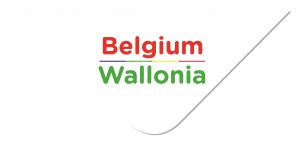 In the morning: Guided tour of Louvain-la-Neuve and lunch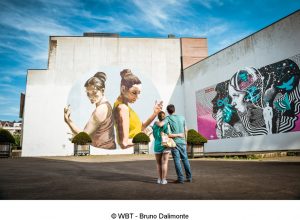 Located 30 km from Brussels, Louvain-la-Neuve is a young and dynamic town in full expansion. Created in 1971 by the Université Catholique de Louvain (UCL), the town welcomes more than 20,000 students to its 11 faculties and was originally designed to be accessible to all. The town was designed with all users in mind and is accessible to all at all levels. Thanks to these initiatives, the town was awarded the 2013 European EDEN for Destinations of Tourism Excellence in the "Tourism and accessibility" category (new window).
The Louvain-la-Neuve site was chosen to accommodate the Hergé Museum (new window) that opened its doors to visitors on 2 June 2009. Who doesn't remember The Adventures of Tintin and his cute little white dog Snowy? Did you know that the Hergé Museum is the largest museum in Europe to be devoted to a single comic book artist?
Join us to find out more and let us guide you through the charming, artistic, and pedestrian streets of Louvain-la-Neuve.
In the afternoon: Guided tour of Brussels' historical center
Brussels is a city that never stops surprising you. From top museums and heritage sites, to hidden treasures, Brussels strives to make its attractions open to everybody.
Cultural institutions on the Mont des Arts (Brussels' museum district) provide special offers for people with disabilities. From the Oldmasters Museum (new window) and Magritte Museum (new window) to the Grand-Place (new window) UNESCO World Heritage site, you will explore and get to know Brussels' most visited area.
In the evening: Dinner in Brussels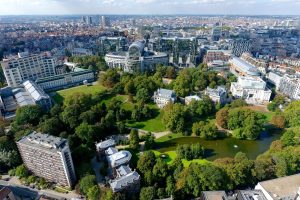 Brussels is the bustling capital of 500 million Europeans. The European Quarter in Brussels is made up of lively squares, original shops, exceptional green spaces, world-renowned museums and, on top of all that, the impressive European institutions. Many of the area's attractions offer great facilities and services for disabled visitors. The tour includes the visit of the House of European History (new window) and the Museum of Natural Sciences (new window)
In the afternoon: Belgian Chocolate Tasting Tour
If you love chocolate, come and let your taste buds enjoy a tour in the historic centre of Brussels, during which you will discover the flavours and specialties of the best chocolatiers from the land of chocolate. Our guides will have you tasting plenty of chocolates made by the best chocolatiers, and complete the experience with facts and anecdotes.
Terms & Conditions:
To attend the Second 'Destinations for All 2018' World Summit on Accessible Tourism
This programme is a dedicated programme for: travel professionals (tour operators, coach companies, group organisers), journalists and travel bloggers
For people with or without disabilities
Submission to be approved by visit.brussels (the Brussels-Capital Region's tourism agency) and Wallonia Belgium Tourism (new window)
Conditions: Free of charge (including overnight stay, lunches & dinner, transport, visits)
Registration deadline: 31 August 2018
Languages: French, Dutch, German, English, Spanish, Italian, Portuguese (and others on request) and sign language interpreter
---