In an interview, Mohamed Mezghani, Secretary General of UITP, the International Association of Public Transport reveals the mission of the organisation towards urban mobility for all and the reasons for their investment in Destinations for All.
Tell us more about the UITP?
UITP is the International Association of Public Transport, the only worldwide network of its kind to bring together all stakeholders and players in urban mobility. We're an old association, having existed since 1885, and we now have more than 1700 members in 100 countries. We are a large family where everyone, from the traditional players in mass transit, to the new players in inclusive mobility can function cooperatively together. With this level of international reach comes a large amount of responsibility. Gathering all of the different players around the table to share innovative ideas and expert advice is how we move the sector forward. UITP is based in Brussels, and there are 17 other offices around the world, with experienced and informed colleagues working on behalf of our global membership. Our members cover all the stakeholders in sustainable urban mobility ecosystem, who represent mass public transport and on-demand and shared mobility solutions.
You represent more than 1700 member companies in 100 countries. What is the global mission of the organisation?
UITP's mission is to advance urban mobility and to work alongside our global membership to continuously develop the sector. By bringing so many different voices together, whether at one of our international events such as our global summit, or conferences, or at trainings with the UITP Academy, we can make a difference to the wider sustainable transport community. UITP is an association of member-led knowledge that we share through networking and advocacy and outreach work. By having such a large international membership of talented and motivated colleagues, we have become a leading voice for the sector and our mission is to enhance the quality of life for those living in our cities.
As UITP Secretary General, what is your role?
I have worked in urban mobility for over 25 years and I have been with UITP for more than 20 of them. I have held different roles within our association before becoming Secretary General in January 2018. I am very honoured to hold this position which involves overseeing the entire operation of the association, working with our members to advance our sector, and engaging with political decision-makers to increase awareness on the benefits of public transport. UITP is led by many hard-working and talented people who allow us to work cooperatively every day to achieve our goals!
You have joined the newly formed steering committee of Destinations for All (DFA). How and why did you choose to get involved in the continuation of DFA?
DFA is about promoting accessibility to make tourism destinations places for all, so that people are not excluded because of their physical or mental disabilities. It's about social inclusion which is one of the association's missions. My involvement in DFA is coherent with the values I advocate in the public transport sector. It's about putting the focus on people, without exceptions, and meeting their expectations in terms of accessibility to improve their lives.
Destinations For All is deeply appreciative of your long-standing involvement. What would be your ultimate goal for this sector?

Public transport is an essential service that is becoming increasingly important and making it accessible to all is a priority. Our stakeholders, such as operators, authorities, and the supply industry are actively involved in improving transport accessibility and mobility in bus and train stations, air travel, vehicles, equipment, and more. We face many challenges due to the ageing infrastructure and the lack of public funds, and we work ceaselessly to increase the awareness of political decision makers to get the needed financial support. We also disseminate good practice cases from cities the world over that have succeeded in making their public transport accessible to all. We recently rewarded these incentives by including them in the Global Public Transport Awards presented during our summit in Stockholm. Accessibility is also a priority topic in our work programs and is covered by many of our committees. All these initiatives aim to achieve the ultimate goal of making public transport accessible for all,
So you are likely to be on the Board of Destinations For All for many years to come. What can we expect, and what does UITP hope to achieve in the long-term?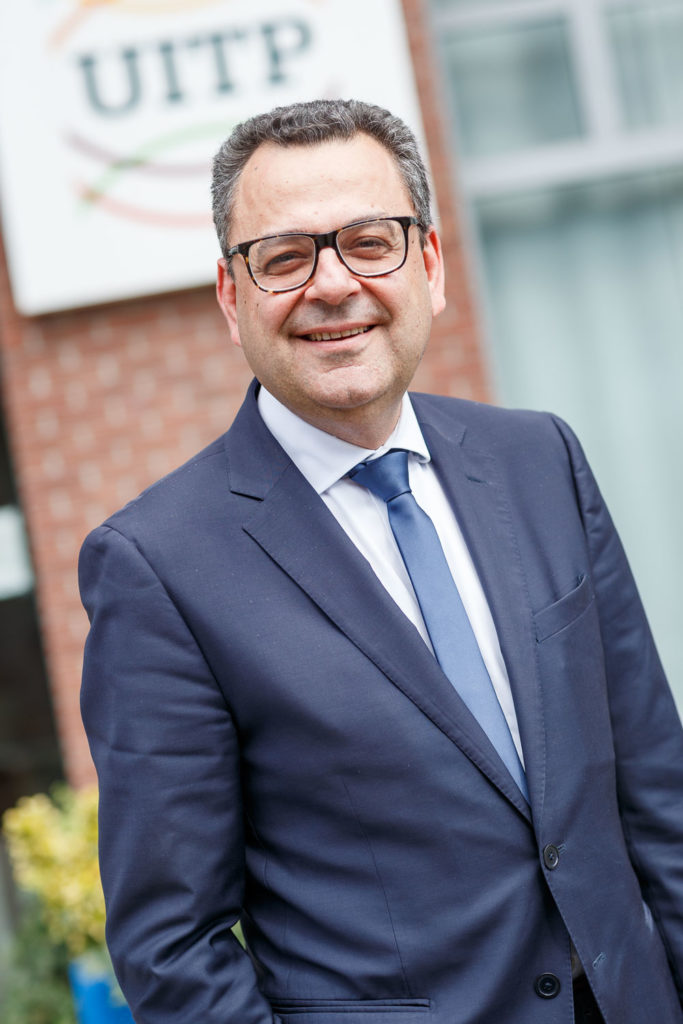 I am delighted to be on the board of Destinations For All. I'll be pushing for a holistic approach to the destination industry, which will be economically viable as well as prioritising accessibility in public transport; with people-centred transport as a backbone. Accessibility is not only about physical or mental, but also economic. In this regard, public transport is by definition the only mode which offers mobility for all thanks to its public service dimension. This dimension must remain despite all of the new developments we witness in the mobility market such as the emergence of new players or the growing digitalisation. New players have emerged in the industry, but facilitating mobility is not just a trend, it is an ongoing development that focuses on social inclusion and involves restructuring public transport services to benefit all. We have to make sure that these trends are not deployed to the detriment of people and social inclusion. UITP will be advocating that people-focused dimension which is the essence of public transport.