Win A Lot Of Prizes With Your Summer Photos Or Videos
Show us your accessible holiday!
Post your best holiday photo or video on social networks and win a lot of prizes thanks to the Access-i contest.
Pictures can be taken anywhere in the world ! 80% of the prizes will reward photos / videos made in Wallonia and 20% of the prizes will reward photos / videos made everywhere else (no geographical limits).  
Deadline
15 September 2018
Prizes
Nights in accessible hotels and guesthouses, tickets to the Ronquières festival, more than 225 entries in tourist or cultural attractions, media and press subscriptions and many other gifts.
What kind of photos or videos?
Photos or videos of you enjoying your holidays! Show us your joy of living in autonomy and "inclusion"!
Who can participate?
This contest is open to people who face mobility problems: reduced mobility, low vision, hard of hearing, understanding difficulties, pregnant women, families with strollers, children, seniors, …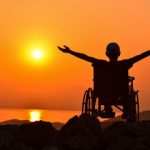 How to proceed?
Read how to compete by reading the first post at the top of the Access-i Facebook page (As you are around, you can also like the Access-i Facebook page although it does not influence the jury's choice :-)).
Register via this form. 
Specify whether you plan to take photos or videos or both.
Post your photos and / or videos on our Facebook page by specifying the location. You can also post on your FB page and tag Access-i ("@Access-i").
Share your photos and/or videos on Instagram and Twitter by tagging Access-i ("@accessi.certification" on Instagram and "@certifaccessi" on Twitter). Videos should also be shared on YouTube by tagging "Access-i".
Your video will also be shared on the Access-i YouTube channel.
Selection and jury
The winners and the finalists will be selected by a carefully composed jury: Journalists, bloggers with specific needs, Access-i members and Cawab members.
The winners will be selected by the jury and on basis of the number of likes received (all social media channels combined). The vote of the jury weighs 50% to the 50% number of likes.
About the organisers, Access-i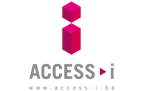 The purpose of the Access-i non-profit organization is to promote information on the accessibility of goods and services to people with special needs.
Good luck to all of you !